Jenni Heino
Manager, Communications
firstname.lastname@tela.fi
Who?
As Communications Manager, I coordinate the Communications Team's daily work and news items that pop up unexpectedly. I came to TELA in the spring of 2016, from a health organization that sought, among other things, to influence alcohol policy. I have a Master's Degree in Political Science. My communications studies are rooted in journalism and marketing studies done in the UK.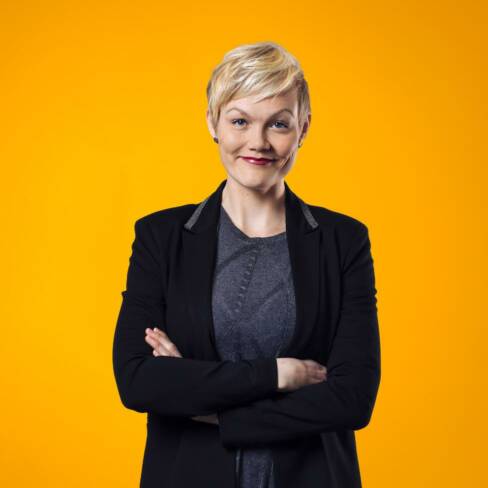 Responsibilities
Media communications
Communications coordination and content production
Events and cooperation
Material for working with stakeholders
Editing the Pension Info Letter
Ask me
If you're a journalist in need information or an interviewee
If you have a topic in mind that should be addressed through TELA's channels
The pension system is like a woollen sock knitted with granny. Pension security is also knitted together by generations.

Jenni Heino, Manager, Communications
In my spare time:
I cycle on the trails of Vantaa with my kid following along in the child bike trailer. In the evenings I'm often seen admiring tractors and bunnies with the same kid.
Comments by workmates:
"Quick as lightning and full of ideas, Jenni is a first-rate communicator who is quick to understand how things and the overall picture relate to each other. Jenni is a power pack and an inexhaustible source of ideas who approaches various topics in interesting ways, thus getting new perspectives on things. Jenni has the gift of the gab and is an inexhaustible source of good jokes. A great sense of humour makes Jenni a fun co-worker!"