Pirjo Sved
Assistant to the Managing Director and management
firstname.lastname@tela.fi
Who?
I work at TELA as Assistant to the Managing Director and management. I came to TELA in 2013, after having worked as an assistant in a travel agency for 26 years, in a tourist office for one year and in the business world at a summer job for three months. Since I once worked in a library for three years, it's only natural that I serve as TELA's librarian. By education, I'm a Bachelor of Business Administration in the secretarial line of study. Apparently, I was able to select the right direction at the time. The assistant's job is my thing!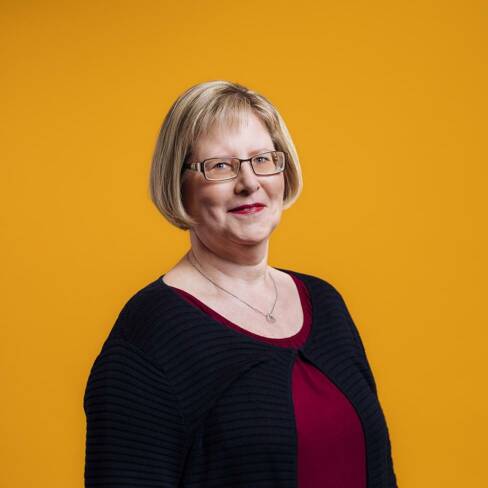 Working groups
Group on Rehabilitation Affairs
Responsibilities
Coordination of requests for an opinion and assignments
Meeting arrangements
Travel reservations
Library management
Office supplies
Ask me
About opinions issued by TELA and the appointment of staff members for various working groups
I read somewhere that the assistant is an information point for organizations, so it's quite all right to ask about anything possible!
The pension system is like the sea: sometimes rolling calmly, sometimes giving rise to foam crests.

Pirjo Sved, Assistant to the Managing Director and management
In my spare time:
A walk, the gym or bowling is a must after each workday. I've always been an avid reader and enjoy solving crossword puzzles. I'm crazy about detective stories in Swedish. I enjoy theatre and opera performances. From time to time, I remember to play the piano. And of course, pottering around at the cottage is important.
Comments by workmates:
"Pirjo takes care of many of TELA's affairs with a very conscientious approach. She keeps searching for times for meetings and appointments even when many others would already have sunk into despair. When Pirjo takes it upon herself to do something, it is as good as done. End of discussion. And down to the last detail. What's more, Pirjo is a cheerful and pleasant co-worker with a great sense of humour!"