Turkka Sinisalo
Specialist, Public Advocacy
firstname.lastname@tela.fi
Who?
One of the latest recruits at TELA, I started in June 2021. Social issues have intrigued me since an early age. I have delved into student politics and social and healthcare issues at work, in my spare time and in my studies. I've worked as a project manager for the Mental Health Pool of mental health organizations, as a social policy expert for the National Union of University Students in Finland, and as the Secretary General of the Student Union of the National Coalition Party.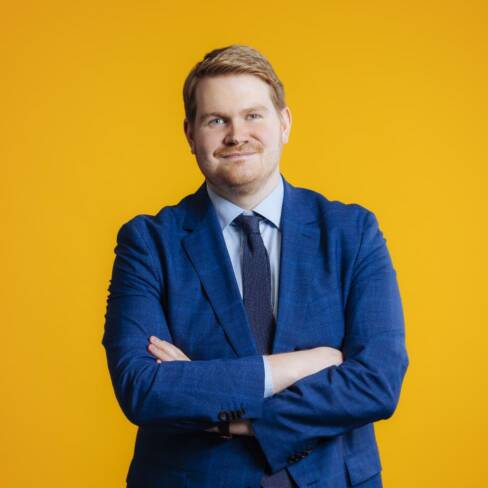 Working groups
Advisory Committee for Work Ability and Rehabilitation Affairs
Expert Group on Disability Affairs
Board (The Rehabilitation Foundation)
Advisory Committee for Developing Insurance Doctors' Activities (Ministry of Social Affairs and Health)
Responsibilities
Cooperation with youth and student organizations
Planning and development of social advocacy
Working with stakeholders
Work ability and rehabilitation affairs
Ask me
About issues associated with equity between generations
About work ability affairs and vocational rehabilitation
The pension system is like the Finnish national football team's qualification match, that is, a joint dream shared by different generations.

Turkka Sinisalo, Specialist, Public Advocacy
In my spare time:
In my spare time, I prefer to read a good book. Most likely you'll find me with a new release in world literature or an interesting non-fiction book, usually on social topics. In addition, I like to relax in nearby nature or in the public swimming pool. I'm an active sports fan, rooting especially for the ice hockey team TPS. Spending time with family and friends also enriches my free time.
Comments by workmates:
"As a new colleague, Turkka has really got down to business! His ideas run faster than an express train, and his ability to combine entities in the sector is absolutely amazing. Turkka is thoughtful and gentle. He's a jolly person with a great sense of humour — a breath of fresh air for our work team. A robust professional who convinces everyone with his steady and calm manner."