Janne Pelkonen
Manager, Public Advocacy
firstname.lastname@tela.fi
Who?
I'm like a jack of all trades in the pension sector, and I started at TELA in 2008. I have an extensive history of working with pensions and various research tasks, which I still do occasionally. My current activities are linked with public advocacy and lobbying. I'm immersed in the depths of the pension world, but I regularly rise to the surface, taking a breath of air among stakeholders. I enjoy presentations and discussions. I feel at home whether in Perniö or Brussels.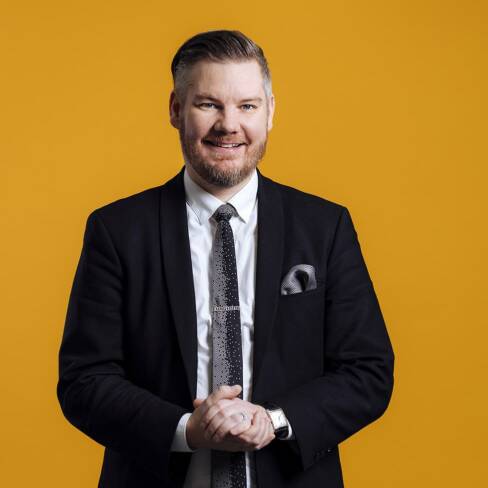 Working groups
Cooperation group for community relations
EU Sub-committee 25 (Ministry of Social Affairs and Health)
Cooperation forum for rehabilitation provided by Kela
AEIP Commission I – EU Coordinated Retirement Schemes (a working group dealing with Pillar I pensions)
AEIP Commission II – Occupational Pension Funds (a working group dealing with pension funds)
AEIP Commission III – Health and Provident Funds and Task Force Health and Care
Finnish Steering Group (Family Federation of Finland) of the Survey of Health, Ageing and Retirement in Europe (SHARE)
Responsibilities
Public advocacy
International affairs
Working with stakeholders and education
Ask me
About anything closely or remotely associated with pensions
About pension insurance
About international comparison of pension systems
About EU policy
About intergenerational equity
About social and economic sustainability of pension provision
About work ability issues and vocational rehabilitation
The pension system is like a dependable defender who works for the team and saves the match.

Janne Pelkonen, Manager, Public Advocacy
In my spare time:
I'm a family man, we do all kinds of fun and inspiring things together as a family. I enjoy various racket games, and lately I've gravitated towards so-called incidental exercise. The urge to collect probably runs in my DNA, as I'm passionate about completing and organizing my collections of various vintage items.
Comments by workmates:
"A pleasant and analytical fellow, Janne is a pension specialist who knows the ins and outs of the system and manages to explain it understandably to anyone. His capacity to read society and politics is astounding! Janne can handle both EU affairs and social security details. What Janne doesn't know, you don't even need to know!"