Jari Sokka
Director
firstname.lastname@tela.fi
Who?
I started at TELA in August 2021 after a long sabbatical following the ending of my previous job as the Managing Director of Suomi Mutual Life Assurance Company. I also have previous experience of the earnings-related pension sector, having worked in various positions at Keva for about 20 years. By education — and perhaps also by nature — I'm a mathematician: I like things to follow each other in logical order, so you can rightly wonder what I'm doing in the earnings-related pension sector.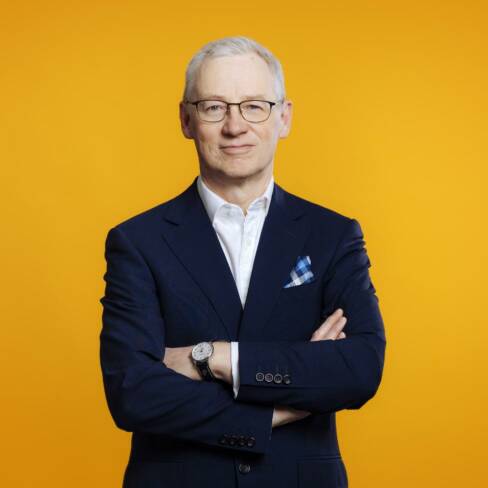 Working groups
Advisory Committee for Investment Affairs
Group for Preparing TyEL Funding Rules (Ministry of Social Affairs and Health)
Actuary Committee (Finance Finland)
Responsibilities
Management and development of TELA's analysis operations
Financing of the pension system
Supervisory duties
Ask me
Only easy questions about the financing of the earnings-related pension system ;)
The pension system is like Italy: constantly on the verge of bankruptcy but still going strong.

Jari Sokka, Director
In my spare time:
I spend my spare time on various assorted collections and on high, popular and physical culture.
Comments by workmates:
"Jari has a somewhat black yet extremely good sense of humour! He is a calm and analytical professional with a precise understanding of the financial patterns of the pension system. Jari asks good questions, and his sharp situation analyses are a pleasure to listen to and read. In a flash he outlines different perspectives that many others don't think of or can't put into words as insightfully."