Mikael Kulikoff
Manager, Development
firstname.lastname@tela.fi
Who?
I have worked as Manager, Development, at TELA since 2009. I came to TELA from an IT service company, where I got to know the earnings-related pension sector first as a coder and then as a project manager and customer service manager. I have a Master of Arts Degree.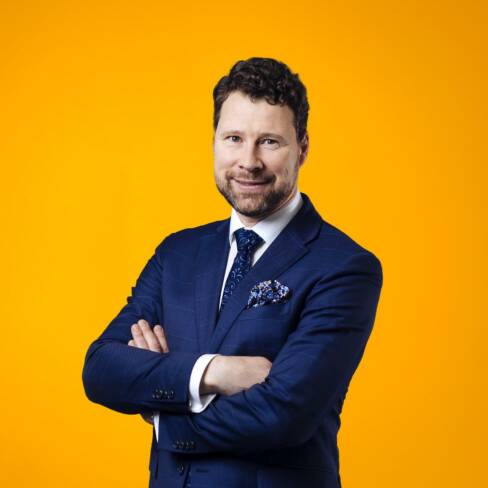 Responsibilities
IT advocacy
ICT at TELA
Affairs related to TELA's financial management and business premises
Working groups
Group on Tax Prepayment Affairs
Palkka.fi Expert Group
Information Management Group
Joint Services Steering Group (Epo)
Data Protection Group of the Finnish Centre for Pensions
Ask me
About pension-related IT affairs as part of TELA's responsibility
The pension system is like a river, seemingly stationary but always in a state of flux.

Mikael Kulikoff, Manager, Development
In my spare time:
I do fitness sports, taking the weather and seasonal variations into account in the choice of sports. In summer, I like spending time at the cottage. In winter, I often go to the theatre. I always watch for birds wherever I happen to walk.
Comments by workmates:
"As regards wider pictures, Mikael — more familiarly, Mishka — is a sharp and reflective thinker. He does nothing halfway, but always proceeds with care. Mishka is solution-oriented, friendly and has a good sense of humour. He can be laid back, unless there is a competition. Mishka is a stranger to playful competitions! He gets annoyingly high readings in TELA's kilometre race."