Mikko Mäkinen
Chief Economist
firstname.lastname@tela.fi
Who?
I began working at TELA as chief economist in March 2023. I joined TELA from the Bank of Finland, where I'd worked in the Monetary Policy and Research Department. My career before that had been varied but with a focus on research. I had conducted academic research and taught statistical methods. I hold a doctorate in economics from the Helsinki School of Business.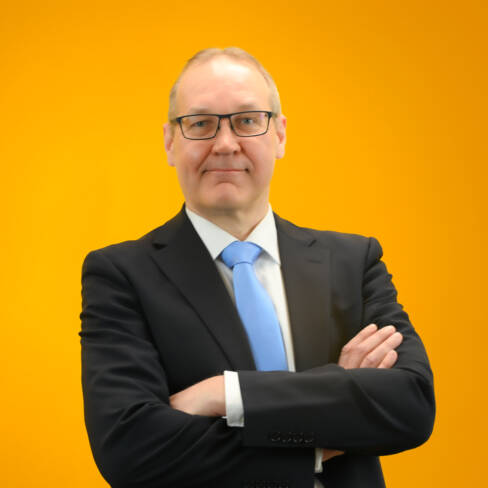 Responsibilities
Economy of the pension system
Sustainability of the pension system
Pensions as part of public finances
Ask me
About economics and sustainability of the earnings-related pension system
The pension system is like the national Finnish basketball teams: every player has their own role, but regardless of age, success is built on openness, trust and a playing together.

Mikko Mäkinen, Chief Economist
In my spare time:
I do lots of different types of exercise year-round. Golf is particularly close to my heart. In the summer, I love spending time with my family at our summer cottage, where I'm often on grill duty. I like cooking in general, too. Reading is another hobby of mine.