Aija Laurila-Rantaniemi
Communications Specialist (on study leave)
firstname.lastname@tela.fi
Who?
I came to Tela in 2012. I hold a Master of Arts Degree and have worked as a communications expert in many organizations. I feel that relevance arises from helping others. That's why I'm interested in sustainable development, responsibility and behavioural sciences. I believe that constructive dialogue is the key to a sustainable society.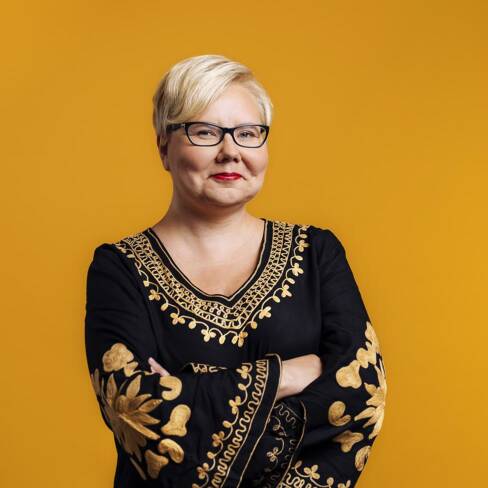 Responsibilities
In-house communications
Responsibility
Foresight
Social media
Ask me
About TELA's social media channels
The pension system is like a home — a safe haven in daily life.

Aija Laurila-Rantaniemi, Communications Specialist (on study leave)
In my spare time:
I learn more about the wealth of interesting topics the world has to offer by studying. Reading as well as hiking, cycling and stand-up paddling in nature round out everyday life. Volunteering in the OmaKamu organization as a long-term friend for children and young people brings joy.
Comments by workmates:
"As a communicator, Aija is calm and understands foresight, responsibility and thinking ahead. Aija has admirable certainty and comprehension of issues that have wider contact points with communications, the pension sector and society at large. A positive, friendly and dependable developer with a gentle grip, Aija persuades others to follow her. She's always ready to learn and adopt something new!"